Greenhook Ginsmiths Beach Plum Gin Liqueur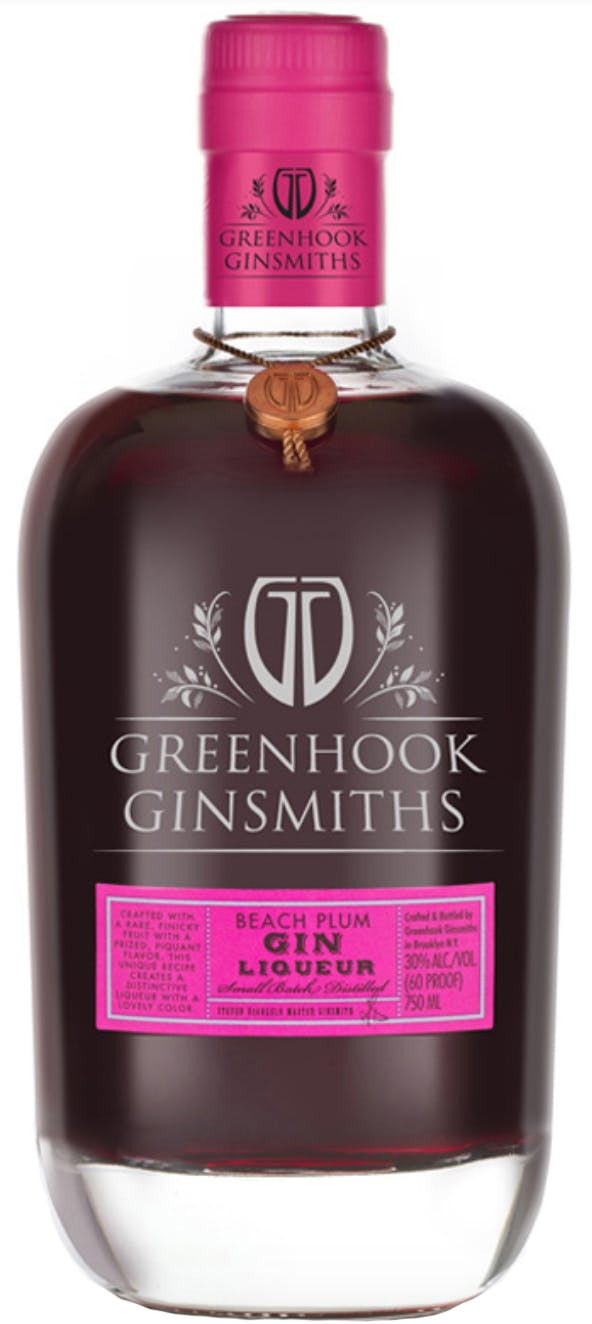 We are very proud to present the World's first ever commercially released Beach Plum Gin Liqueur. Indigenous to the Beach of New York, Beach Plums are a rare, finicky, Wild Plum with a prized, piquant flavor. Inspired by the Traditional, English Sloe Gin, Greenhook Ginsmiths Beach Plum Gin Liqueur is crafted by soaking whole, Long Island Beach Plums in our Signature American Dry Gin for 7 full months, with just a touch of Turbinado Sugar. Perfect for your next Fizz or French 75.
Wine EnthusiastInspired by England's sloe gin and made with beach plums from Long Island, New York, this gin has round, sweet and tart flavors, with an earthy cinnamon touch on the finish. With its distinctive dark-cherry-juice color and aroma, this lends itself to making fizzes and other cocktails. It's distilled from cane sugar, but it's not supersweet.